Things You Should Know When Buying A Used Car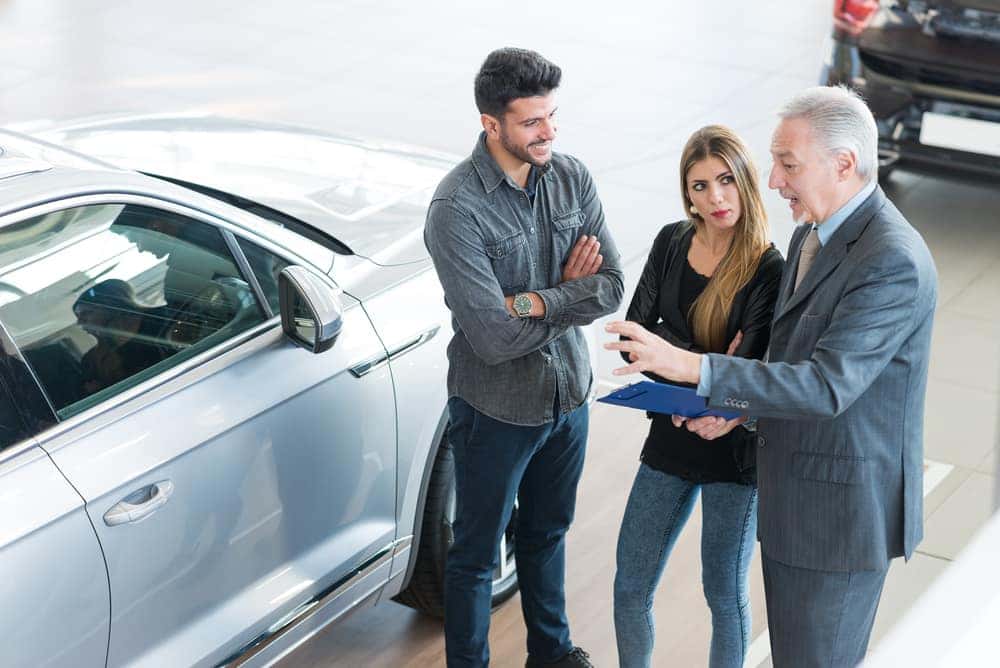 The used vehicle search can be stressful, with a good deal on a reliable set of wheels often hard to find. But choosing the right ride doesn't have to be a chore! Here are some helpful hints to simplify your search – and ensure you find a budget-friendly vehicle that's perfect for your lifestyle. 
What Do I Need to Know About Used Car Buying?
When purchasing a Nissan used car, it's important to do your research. Be sure to ask about the following:
Service Records
Routine maintenance is an essential part of vehicle ownership. Service records are proof that the vehicle was properly cared for and received the recommended maintenance – such as oil changes, tire rotations, etc. Service records also include details about any repairs, from collision damage to wear-and-tear. 
Past Accidents
Car accidents can range in severity, resulting in anything from minor scratches and dents to major collision damage. Vehicle history reports include past wrecks and repairs, offering valuable insight into your car's past.
Ownership History
Before purchasing a used vehicle, it may be helpful to know how many owners came before you. This can help determine how well the vehicle was taken care of over the years.
Test Drive and Pre-Purchase Inspection
Browsing online can help narrow your search, but test driving a vehicle is the best way to know if it's the right fit. You might also want to have the car checked out by a trusted mechanic. A pre-purchase inspection can assess the vehicle's condition and alert you of any future issues.
Advantages of Buying A Nissan Used Car
There are plenty of perks to buying used, such as:
Lower cost
Buying used is an affordable alternative to buying brand new. In addition to a lower purchase price, you'll enjoy lower insurance rates.
Slower depreciation rate
New model year cars depreciate about 20% the moment you leave the lot. Used vehicles, however, depreciate at a much slower rate over time.
Lower insurance fees
Auto insurance policies for used vehicles are often less expensive than for new ones. Be sure to compare prices to find the best rates available.
Warranty benefits
Many used vehicles are still under factory warranty. In some instances, someone leases a car and returns it after their two- or three-year lease term – with a few years left on the warranty.
Peace of mind
Certified pre-owned cars have undergone an extensive inspection and reconditioning process to ensure they meet factory standards. They also come with an extended warranty!
Drive Away in Your Next Nissan in Shelby, North Carolina Today! 
Looking for a new way to buy used? Get to your trusted Nissan dealership in Shelby! Our huge used and certified pre-owned inventory includes all the hottest models, like the Nissan Maxima, Nissan Versa and Nissan Altima! From budget-friendly base models to top trims, we've got you covered!
We also have a great variety of 2022 Nissan vehicles in stock. Need a full-size SUV with all the latest driver assistance features? Test drive the Nissan Armada. Or check out the fuel-efficient 2022 Nissan Sentra – perfect for lengthy commutes. Got the need for speed? Satisfy it in a stylish sports car, like the Nissan GT-R! Be sure to ask about available upgrades, like the Midnight Edition Package.
We're proud to serve customers throughout North and South Carolina, from Charlotte, NC to Rock Hill, SC! Our team is standing by to help you find the perfect vehicle, so come see us today!